Million Dollar Kitchen
Ideas For Kitchen Updates On Budget
---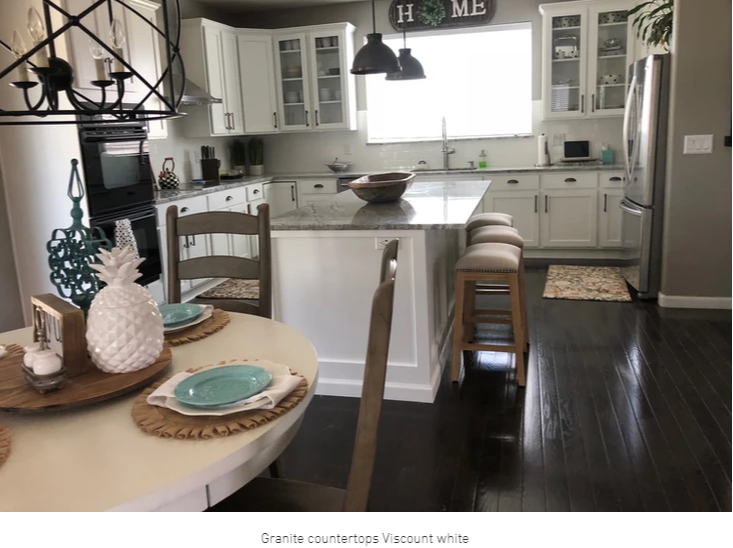 Luxury Updates For Your Kitchen

Create the impression that you spent a million dollars remodeling your kitchen, or at least a lot more money than you really did. Find out how to get a high-end appearance at a much more affordable price with our help.

Make a Change to the Lighting
Changing up outdated lighting (particularly unsightly fluorescent lights) with new lights is one of the most common pocket friendly way to give your kitchen a makeover. The effect of updated lighting in your kitchen might be stunning. Furthermore, modern hanging light fixtures are available in a wide variety of sizes, forms, and designs, making them a fantastic option for giving your kitchen desig a unique and personal touch. If you have any gloomy spots in your home, you may want to install some lower pendant lighting, floodlights, or sconces. Even though they cost more up front, Led lighting last the longest and use the least amount of energy. Check out your local furniture design shop to find of some of the best and unique options for over-the-sink lighting in modern kitchens, and you may be in for a surprice.

Refresh Stale Kitchen Cabinets And Pantries With Paint
Let's start that after a number of years (and maybe some help from curious youngsters or wild pets), the paint job begins to look dull and old. Since painting kitchen cabinets is a subjective process that depends on how much time you have, you may be wondering if and when you'll ever find the time to give your cabinets a facelift.
The procedure can seem far less daunting than committing a whole weekend to the task.
You may start the ball moving by calling a local contractor if you don't have the time or knowledge to do it yourself.
But the results will be well worth the effort since the room will feel completely new.

Kitchen Fixtures
New kitchen fixtures will be the missing piece for your vision.
You may save money by installing the new kitchen fixtures yourself.

Backsplash
Stick to classic ceramic subway tile, this creates the perfect timeless look at an affordable price, and the grates ROI compared to manmade materail.

Fusion Of Countertop
Many homeowners are opting for a fusion of natural materails that is still within budget.
The most popular combination is butcher block and quartz, with one material serving as a backsplash or being used for an entirely separate countertop surface.
It will add character and create the perfect modern kitchen design, you may want to think about combining natural materails.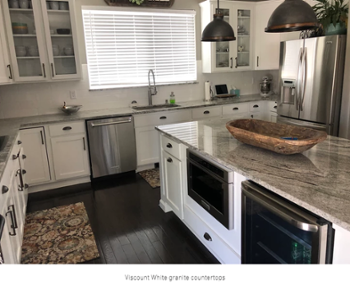 Go Back